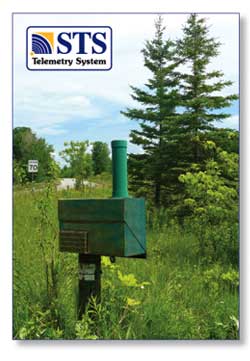 9100 STS Edge Telemetry System ideal for long-distance remote telemetry
Access remote data instantly
Cellular communication
Ideal for any size monitoring network
Reduce travel to each remote location
The STS Edge Telemetry System provides an economical and efficient method to access remote data. Built for the Solinst Levelogger Series and AquaVent , the system creates a remote monitoring solution by combining high quality dataloggers, intuitive software and wireless communication. This gives the flexibility to suit any project. Intuitive software makes for simple setup, operation, and data self-management.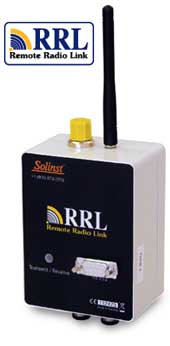 9200 Remote Radio Link short-distance radio telemetry
No network fees
Build closed-loop remote networks
Set up with intuitive software wizard
Up to 4 Leveloggers per RRL unit
The RRL System offers a very simple and inexpensive method of local telemetry. The compact, all-in one design allows discrete placement in the field. Using short-distance radio, the RRL is excellent for creating small, closed loop monitoring networks with Leveloggers.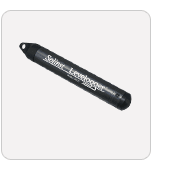 With a battery that lasts 10 years, and watertight corrosion resistant design, the Levelogger Edge is virtually maintenance free. It provides reliable water level and temperature readings with accuracies of 0.05% and storage capacity up to 120,000 level and temperature data points. It features upgradeable firmware, software, SDI-12 and telemetry options. This Levelogger is ideal for long-term water level monitoring. More >>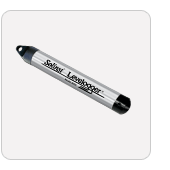 The Levelogger Junior Edge is a cost-effective groundwater and surface water level, and temperature datalogger. The Levelogger Junior Edge is compatible with Levelogger Software and accessories. It features a Hastelloy pressure sensor, 5-year battery, and memory for 40,000 readings. Levelogger Junior Edge has an accuracy of 0.1% FS with 20 bit resolution and lifetime calibration. More >>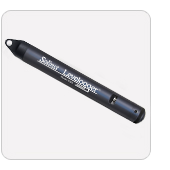 he LTC Levelogger Edge provides the convenience of conductivity, temperature, and water level measurements in one instrument. The LTC Levelogger Edge combines a datalogger with memory for 27,000 data sets, 8-year battery, Hastelloy pressure sensor, and temperature and conductivity sensors in a small waterproof housing. Titanium ceramic PVD coating protects from corrosion. More >>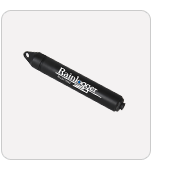 The 3002 Rainlogger Edge is designed for use with Levelogger Software and most standard tipping-bucket rain gauges. Compact in design, this durable field unit offers long-term reliability with a 10-year battery, and non-volatile memory for up to 60,000 readings. Sampling is event based, as the Rainlogger Edge records and saves each tip as it happens. More >>