Before Deployment
Before deployment, make sure you do the following:
Program your Levelogger, using Levelogger Software, with the correct project identification, memory mode, sampling regime, time, etc.

It is useful to synchronize the times of all Leveloggers and Barologgers being used for the same project.

Set a future start time, or start the Levelogger if deploying on a wireline/ Kevlar rope (Leveloggers can be started after deployment if using a Direct Read Cable)
Determine borehole depth to ensure Levelogger does not touch the bottom of the well (avoid submergence in sediment)
Record the deployment depth of your Levelogger
Use a Solinst Model 101 or 102 Water Level Meter to take a manual depth to water measurement that will be used to verify Levelogger readings
Determine the minimum and maximum expected water levels, as Leveloggers must remain submerged for the entire monitoring period, and Barologgers must not be submerged
It is recommended to take a manual water level measurement before installing a Levelogger, shortly after installation, periodically during your monitoring interval, and at the end of your measurement period. Use these measurement to verify Levelogger readings, and for data adjustments later on. Ensure you take manual readings as close in time as possible to a scheduled Levelogger readings.

The Model 3001 2" (or 4" with Adaptor) Well Cap Assembly provides a secure method of installing your Levelogger using wireline/Kevlar cord or Direct Read Cables.
Deployment
Deploy your Levelogger and Barologger using a direct read cable for downwell communication, or use an inexpensive wireline or Kevlar cord.

For information on other types of installations, see the latest Levelogger User Guide.

Install the Barologger in a similar thermal environment as the Levelogger
The Barologger should be suspended beyond the frost line and deep enough to avoid large temperature fluctuations
Ensure the Barologger location is vented to atmosphere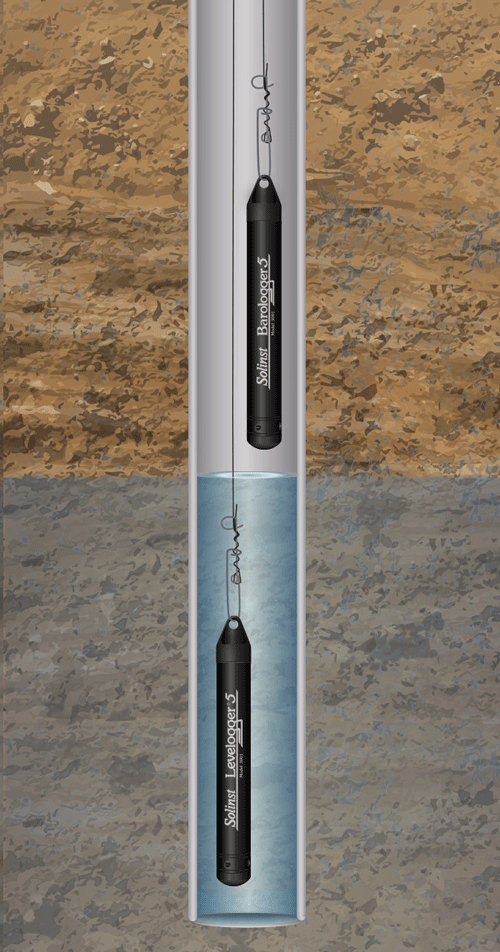 Wireline/Cord
Deployment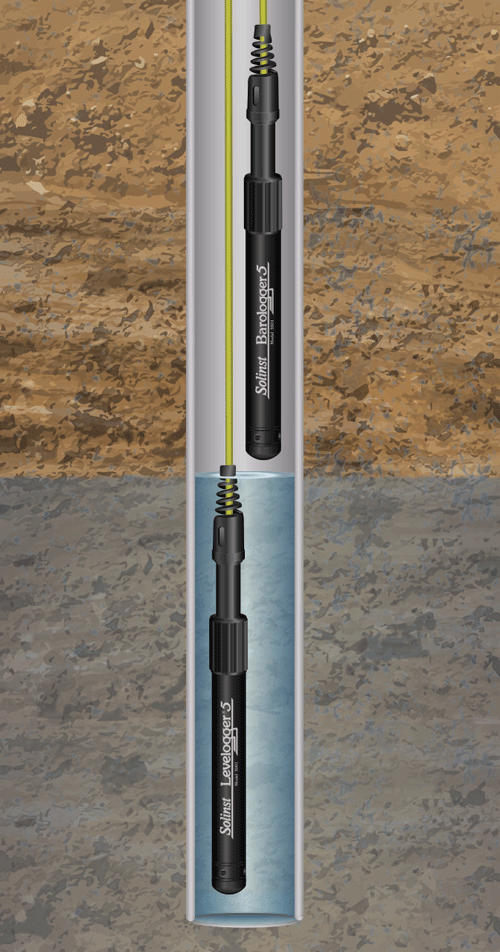 Direct Read
Deployment

After deployment, make sure you do the following:
Take a manual depth to water measurement after the well has stabilized (approximately 10 minutes)
Take another manual depth to water measurement just before removing the Levelogger from the well