4.1 Home Station Email Setup
To enable your Home Station to receive emails and data, and send remote updates, you must set up a Home Station email. Multiple LevelSender stations can report to one Home Station email. It is recommended that a unique, dedicated email address be set up for your Home Station.
If you open data report messages sent to the Home Station email using the email program and not LevelSender Software, those reports will not be listed in the Received Email window. Only "unread" messages will be listed. This is why a dedicated, unique email address is recommended for the Home Station.
To set up an email for your Home Station, click

. You can also go to the Configuration menu and select Email Account Configuration.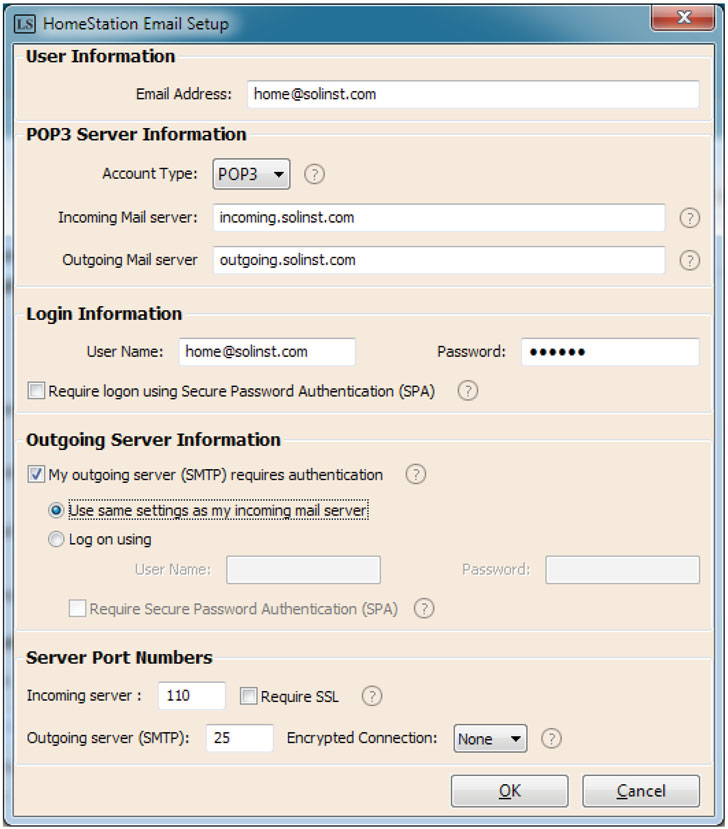 Figure 4-1 Home Station Email Account Configuration
Enter the following information:
You may require your IT department to help determine some of the following information.
See the Appendix for Gmail and Yahoo email setup information.
User Information
Email Address: the email address you wish to use for your Home Station to receive data and send remote updates using LevelSender Software.
Mail Server Information
Account Type: the protocol your server uses to receive mail, either POP3 or IMAP.
Incoming Mail server: the name (access domain) of your incoming mail server (e.g. pop.gmail.com).
Outgoing Mail server (SMTP): the name (access domain) of your outgoing mail (SMTP) server (e.g. smtp.gmail.com).
Login Information
User Name: the user name associated with the email account (usually the full email address).
Password: the password used to access the email account.

Gmail security settings have recently changed. If using Gmail, the password to be entered here is now called an App Password, which is auto-generated by Gmail. You must enable the App Password, then copy and paste the generated password into this field. See Section 9.1.3 in the Appendix for instructions.

Require logon using Secure Password Authentication (SPA): check this box only if your service provider requires you to. Few service providers use this setting.
Outgoing Server Information
Enter the security information for your outgoing mail server. Your email service provider may require you to provide more authentication information on the SMTP server.
Server Port Number
Incoming server/Outgoing server (SMTP): the email service provider may require a different server port number for sending and receiving email (e.g. Gmail, See Appendix for more information).
Require SSL: check this box if the email server requires SSL
Encrypted Connection: the encryption option for the outgoing server (SSL, TLS and AUTO)
Click OK once you are finished entering all of your Home Station email account information.
4.1.1 Checking Home Station Email
Once you have set up your Home Station email, you can test that the settings you entered are correct by clicking

.
This will open the LevelSender Email Client. The LevelSender Email Client will indicate whether an email was received by the Home Station.
If the test email was not successful, go to Section 8.3 for troubleshooting options.
You can access the LevelSender Email Client at any time to view all emails received or sent by the Home Station, including test emails.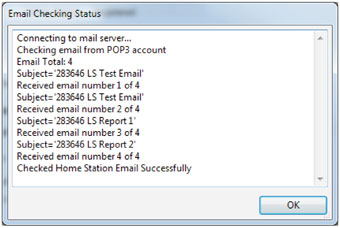 Figure 4-2 LevelSender Email Client
Using the Configuration menu, you can also set a schedule at which the LevelSender Software will check the Home Station email for any sent or received email. Select "Check Email for every" and enter how often you want the email checked (See Section 5 for information on the Default File Output Directory and FTP Export Settings.)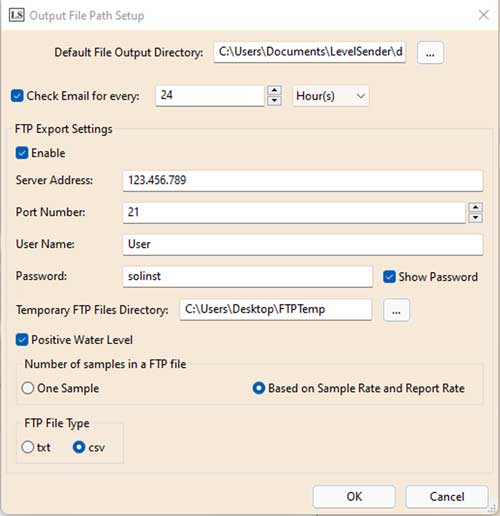 Figure 4-3 LevelSender Email Client Schedule Setup