The Model 3001 Well Cap Assembly is designed to fit 2" wells, and provides options for installing Leveloggers with wireline, Kevlar cord, or using a Direct Read Cable.
The well cap base provides a tight friction fit onto the well casing. The cap is secured to the base with a twist lock. For further security, a 3/8" (9.5 mm) shackle diameter lock can be used. The Well Cap is vented to allow for the equalization of barometric pressure in the well. Users can choose to permanently secure the PVC Well Cap to the well casing, using three screw points on the inner shoulder of the Well Cap Base.
The insert has openings to hold two Direct Read Cables in the same well, plus a third hole (0.7" ID) to fit a Water Level Meter probe for manual field measurements.
For wireline or Kevlar cord suspension, simply use the suspension hook on the underside of the insert to secure the Levelogger to the Well Cap (see Section 10.1.1.1). To install using a Direct Read Cable, lower the Levelogger with the Direct Read Cable through one opening in the insert (see Section 10.1.1.2).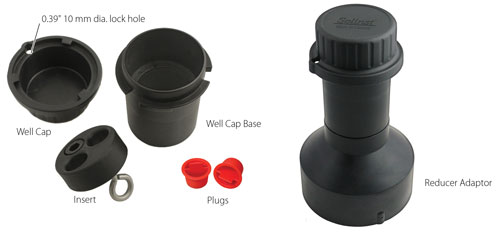 Figure 10-15 Model 3001 Well Cap Assembly (#110099).
If installing Leveloggers in a 4" well, a reducer adaptor is available. (#110235)
A Support Hanger Bracket is available for use with the Well Cap Assembly. When installed, it provides an option for supporting and organizing down well cables or cords, or for coiling extra Direct Read Cable if the full length is not required. It is inserted through the top of the well cap base and hangs from the shoulder.
There are three holes in the top of the Support Hanger Bracket that can be used to secure it in the well cap base with screws.