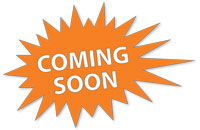 The Model 9500 LevelSender 5 is a simple, low cost telemetry system designed to wirelessly send data from dataloggers in the field, via GSM communication, to a Home Station computer, a number of different e-mails and an SMS address.
Each LevelSender 5 has a single port to connect one datalogger with an optional splitter that allows the connection of a second datalogger. A built-in barometer allows Levelogger data to be automatically compensated for barometric affects.
LevelSender 5 stations are compact in design, which allows them to be discreetly installed inside 2" (50 mm) well caps. With low power needs, LevelSender 5 stations use three replaceable 1.5V AA lithium batteries to operate.
Data is received as text via e-mail and SMS, and is also received at a Home Station computer in a dynamic database, or exported from the LevelSender PC Software Utility as .xle files that can be opened for use in Solinst Levelogger Software.