Cost effective water level & temperature datalogger
Accuracy of 0.1% FS
Memory holds 75,000 sets of readings
5 year battery
1 year warranty
Compatible with Levelogger Series Software, accessories and Telemetry
For important projects with a tight budget, Levelogger 5 Junior provides a cost-effective solution for continuous water level and temperature measurement. It is simple to program with user-friendly software, and easy to deploy with Direct Read Cables or wireline/Kevlar cord and the Levelogger Locking Well Cap. It features a Hastelloy pressure sensor, battery that lasts up to 5 years, and memory for 75,000 sets of readings. Accuracy is 0.1% FS with lifetime calibration. Levelogger 5 Junior is SDI-12 compatible, as is the higher accuracy Levelogger 5.
High Accuracy; Long Battery Life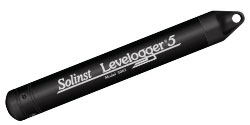 The Levelogger 5 features a Hastelloy pressure sensor with 0.05% FS accuracy, 10-year battery, schedule sampling and memory for up to 150,000 sets of readings. A PFAS-free PTFE coating protects (inside and out) against corrosion, ideal for saltwater intrusion investigations.
Measure Water Level & Drawdown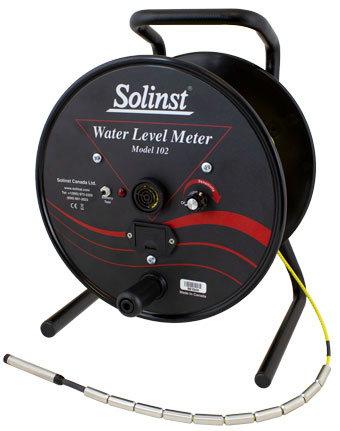 4 mm (0.157") or 10 mm (3/8") diameter stainless steel probes
Segmented weights for flexibility
LED Light and loud buzzer indicates water level
Adjust sensitivity to suit your application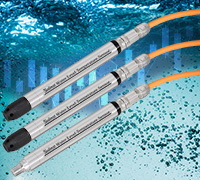 The 301 Water Level Temperature Sensor provides the option of highly accurate water level transmission using multiple protocols – MODBUS and SDI-12 – for a wide variety of applications. This compact, all-in-one submersible hydrostatic level transmitter provides continuous, stable water level and temperature readings, with options for absolute and gauged pressure sensors.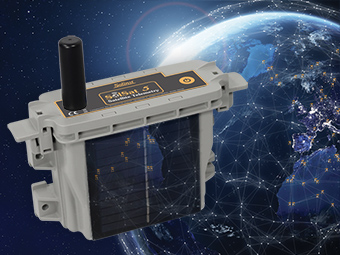 SolSat 5 is a telemetry system that leverages Iridium satellite technology to provide global connectivity for Solinst 5 Series dataloggers. It uses low cost TextAnywhere global satellite messaging to send remote data to a secure web portal. It features a robust weatherproof enclosure for installation almost anywhere. Features built-in Wi-Fi setup app, solar panel, and barometer.