Data sent in each LevelSender 5 report can be viewed/accessed in five different ways:
As an email
As an SMS (text) message
Using the LevelSender Software
In the SQLite database on the Home Station PC
Your own FTP Server setup
*xle data files are also automatically saved on the Home Station PC in this default location: <C:\Users\Name\Documents\LevelSender\Data> (See Section 5.3.2).
5.1 Data From Email
Data is sent to each Email Recipient at the set Reporting Rate. Each report includes the LevelSender serial number, report number, location, battery life, sampling/reporting schedule, status and report time.
Information about each connected datalogger is also included, such as battery life, total logs in memory, and logging information if they have been set to record independently.
The data from each datalogger sample is then listed.
Summary messages are included at the end of the email.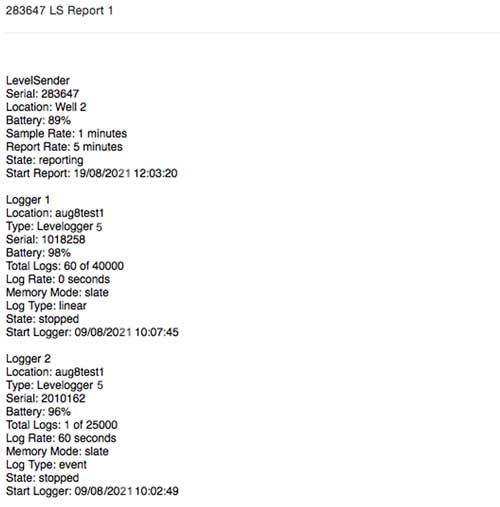 Figure 5-1 LevelSender Email Message
5.2 Data From SMS
Data is sent to one SMS Recipient at the set Reporting Rate. The same information that is sent to the email recipients, is seen in the SMS message (see Section 5.1).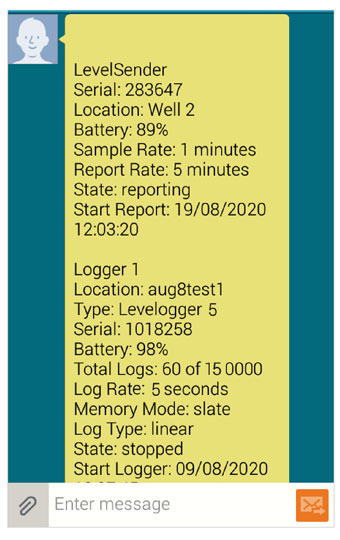 Figure 5-2 LevelSender SMS Message