Levelogger 5 LTC
High accuracy conductivity readings
6 pressure ranges available
Excellent corrosion resistance
100,000 sets of readings
8 year battery life
3 year warranty
Versatile Conductivity Datalogger
Compatible with Levelogger Software, accessories and telemetry
Ideal for salinity and saltwater intrusion studies, tracer tests, agricultural and stormwater run-off monitoring
The Levelogger 5 LTC combines conductivity, pressure and temperature sensors in one compact device. It comes complete with a battery that lasts up to eight years and datalogger with memory for 100,000 sets of readings. The 4-electrode platinum conductivity sensor has autoranging from 50 to 80,000 µS/cm for maximum accuracy. A PFAS-free PTFE coating and Hastelloy pressure sensor protect the instrument from corrosion.
Subscribe to our YouTube Channel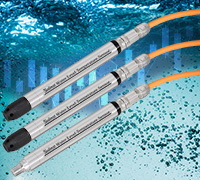 The 301 Water Level Temperature Sensor provides the option of highly accurate water level transmission using multiple protocols – MODBUS and SDI-12 – for a wide variety of applications. This compact, all-in-one submersible hydrostatic level transmitter provides continuous, stable water level and temperature readings, with options for absolute and gauged pressure sensors.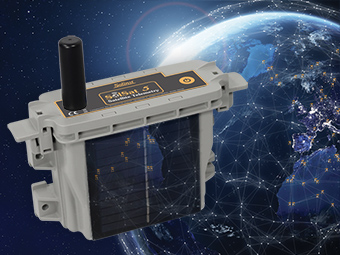 SolSat 5 is a telemetry system that leverages Iridium satellite technology to provide global connectivity for Solinst 5 Series dataloggers. It uses low cost TextAnywhere global satellite messaging to send remote data to a secure web portal. It features a robust weatherproof enclosure for installation almost anywhere. Features built-in Wi-Fi setup app, solar panel, and barometer. 
Conductivity Profiling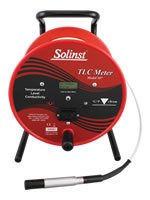 Temperature Level Conductivity
The TLC Meter is ideal for down-hole conductivity profiling, and monitoring for salt water intrusion. Measurements are read from durable PVDF flat tape, in lengths up to 1000 ft (300m).
Reliable Water Level Data Logging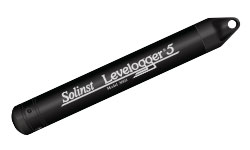 The Levelogger 5 features a Hastelloy pressure sensor with 0.05% FS accuracy, 10-year battery, schedule sampling and memory for up to 150,000 sets of readings. A PFAS-free PTFE coating protects (inside and out) against corrosion, ideal for saltwater intrusion investigations.
Sample from Depths as Much as 1200 m (4000 ft)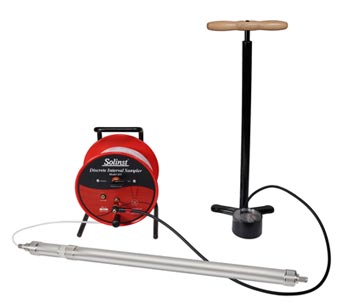 The Model 425-D Deep Sampling Discrete Interval Sampler obtains water or product samples from a specific zone without the need for purging. The sealed sampler is pressurized at depth allowing sample to enter. It is vented and sealed before retrieval to surface, maintaining sample integrity.
Blog Posts & Case Studies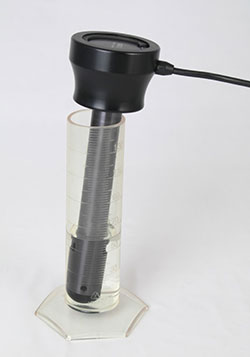 Conductivity measurement devices have sensors that require calibration to ensure optimum performance. The frequency of calibration is largely dependent on the quality of the water it's been exposed to during deployment. The conductivity sensor of an Levelogger LTC is highly accurate and sensitive, therefore requires regular calibration. Use our 5 tips to ensure an accurate and successful calibration every time.