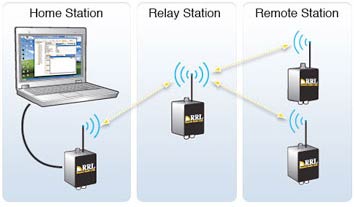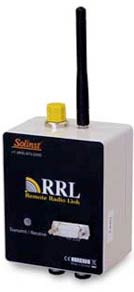 The 9200 RRL Radio Telemetry System offers a very simple, inexpensive method of local telemetry. The wireless system is designed to log real-time data from the Levelogger Series of dataloggers. It communicates over distances up to 20 miles (30 km). Distances can also be increased by using some radios as repeaters.
Each remote station is programmed and scheduled using the same intuitive software as the STS Gold Telemetry Systems. Data is stored in an Access Database and can be exported for use in other programs, allowing self-management of the data. The RRL is excellent for small, closed loop networks, such as mine sites and landfill monitoring networks.

® Levelogger is a registered trademark of Solinst Canada Ltd.
Related Products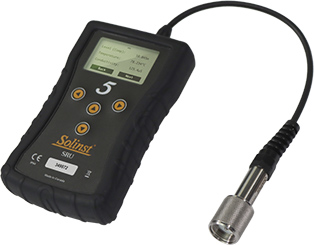 The Solinst Readout Unit (SRU) is a rugged, handheld device designed to connect to a deployed Solinst datalogger and display instant water level readings – with the option of automatic barometric compensation. Real-time logging and downloaded data can be saved and transferred to a PC. Quickly check the datalogger's status.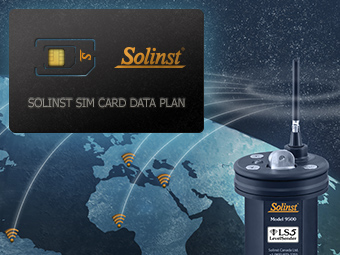 Already own Leveloggers? Quickly and easily upgrade your monitoring wells with LevelSender Telemetry. The 4G LevelSender 5 telemetry system features an optional Solinst SIM card. It is set up for you in advance—with a low-cost plan managed by Solinst! An internal barometer provides automatically compensated water level readings; set high/low level alarms.

The 615ML Multilevel Drive-Point System allows monitoring of up to 6 zones in one drive, using ports with a dual barb stem to attach either ¼" or ⅜" OD tubing. Install using extensions and a Manual Slide Hammer, similar to standard 615 installations, for high-resolution vertical groundwater or soil gas profiling.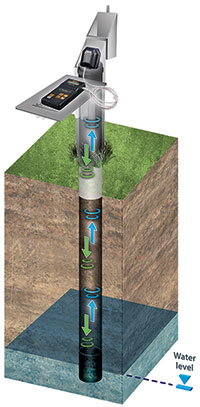 The 104 Solinst Sonic Water Level Meter is a portable, acoustic ranging instrument designed to simply and quickly provide depth to static water level measurements down to 600 m (2000 ft), without the need to lower equipment down a well. Ideal for straight, crooked, narrow, hard to access, or contaminated wells.