Do not open the Leveloader case. Opening the unit will void the manufacturer's warranty.
Figure 6-1 illustrates the Leveloader Gold and the key functions of each component.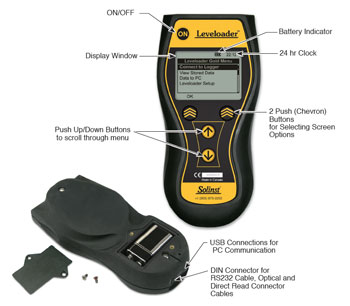 Figure 6.1 Leveloader Gold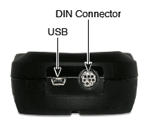 Bottom View showing Connections
Leveloader Gold uses a 9V battery. If the battery gauge on the Leveloader is low, replace the battery with either an alkaline or lithium. Access the battery by unscrewing the battery hatch.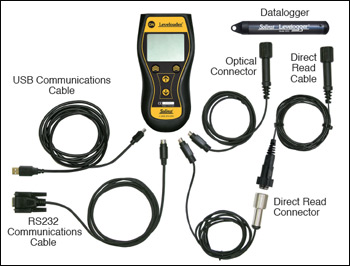 Figure 6-2 Leveloader Gold Connections