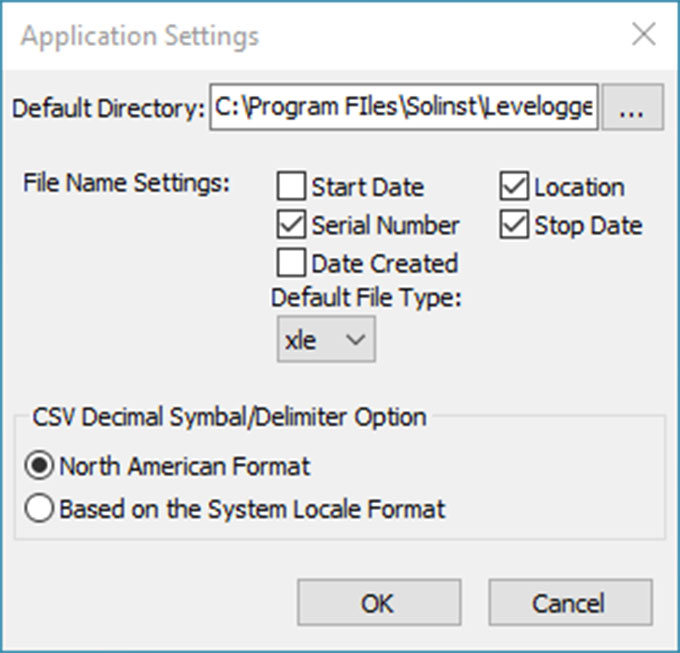 Figure 4-1 Application Setting Window
From the Application Settings window in the Configuration menu, you can set what information will be included in your default file names of downloaded data (see Figure 4-1). You can include Start Date, Stop Date, Date Created, Serial Number, and Location. Check-off the information you would like included.
After completing the Application Settings, click the OK button to confirm and save the settings.