The Diagnostics tab is used to verify the STS Telemetry System connection with the Home Station and dataloggers, and to test the battery.
Click
to retrieve information and settings from the connected STS.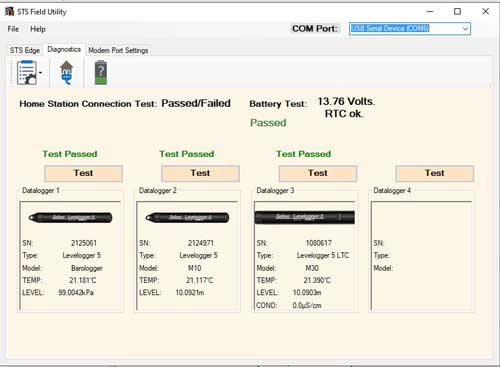 Figure 4-20 Diagnostics Tab
Click
to test the STS connection with the Home Station.
Click
to check the STS Remote Station battery voltage.
For each datalogger connected, click Test. If successful, information about each connected datalogger will be displayed. Real-time readings from the dataloggers will also be shown.
You can also test each datalogger by using the
drop-down menu.