1) Getting Started
Before you can begin using your LevelSender, you need to set up the following:
An account with a cellular service provider to receive a SIM card and setup information for your LevelSender (data usage service plan for a GSM network)
Separate, dedicated email addresses for the Home Station and your LevelSender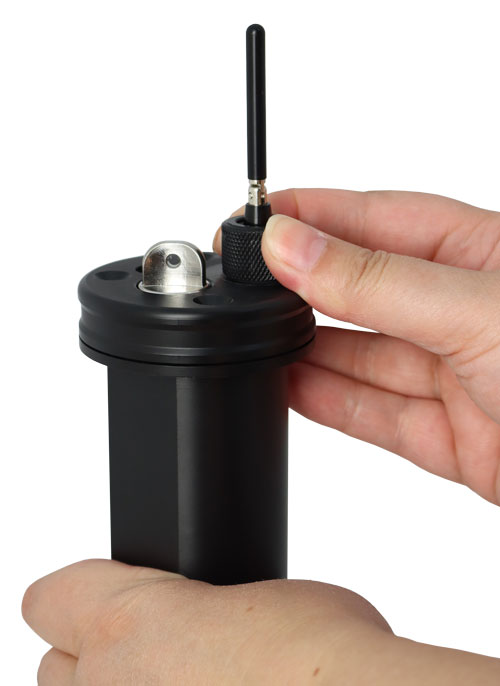 2) Connect the Antenna
To attach the antenna, line up the connector and screw it onto the connection on the top of the LevelSender. The antenna bends to accommodate well cap installation.
3) Install the Batteries

A LevelSender uses three 1.5V AA user-replaceable lithium batteries. To install the batteries:
Unscrew the stainless steel cap from the LevelSender.
Install the three batteries with the positive ends first/down.
Replace the stainless steel cap.
4) Connect Dataloggers
Each LevelSender has a single port to connect one datalogger, or a Splitter. A Splitter provides a second datalogger connection.
Thread the Levelogger onto a Direct Read Cable.
Connect the Direct Read Cable to the Reader Cable.
Ensure the pins are lined up, and connect the Reader Cable directly to the LevelSender or Splitter.
When using a Splitter, the number 1 or 2 will identify the Dataloggers in LevelSender Software. The numbers are labeled directly on the Splitter.

5) Install the SIM Card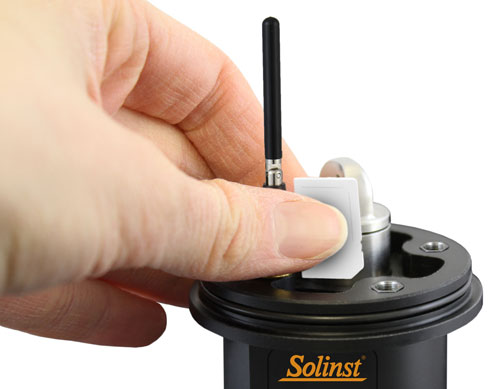 Use a Phillips screwdriver to remove the three screws from the top of the LevelSender.
Gently pull off the top cap of the LevelSender. Be careful not to pull the antenna wire more than a few inches out from the top of the LevelSender.
Insert the SIM card into the slot in the top of the LevelSender, as shown in the photo.