STS Telemetry Systems are designed for use with Solinst high quality dataloggers, including the Levelogger Series and AquaVent. The STS sends water level, temperature, conductivity and rainfall data from the field to a Home Station PC.
Features
Intuitive software for easy programming and setup
IP communication for reliable data transfer
Database to import to your own website or list
Barometric compensation of remote water level data
Remote schedule updates from the Home Station
Battery level and status updates with each data report
GPS allows location mapping in Telemetry Software
High or low level alarm notifications
Applications
Remote water level monitoring
Long-term monitoring
Management of water taking
Aquifer management
Stormwater monitoring
Related Products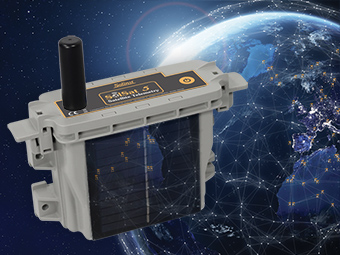 SolSat 5 is a telemetry system that leverages Iridium satellite technology to provide global connectivity for Solinst 5 Series dataloggers. It uses low cost TextAnywhere global satellite messaging to send remote data to a secure web portal. It features a robust weatherproof enclosure for installation almost anywhere. Features built-in Wi-Fi setup app, solar panel, and barometer.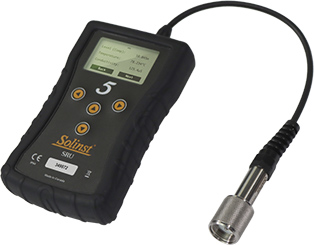 The Solinst Readout Unit (SRU) is a rugged, handheld device designed to connect to a deployed Solinst datalogger and display instant water level readings – with the option of automatic barometric compensation. Real-time logging and downloaded data can be saved and transferred to a PC. Quickly check the datalogger's status.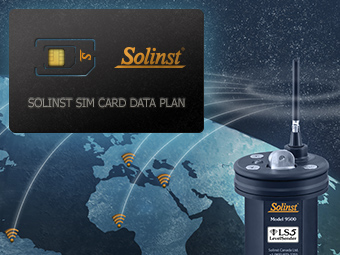 Already own Leveloggers? Quickly and easily upgrade your monitoring wells with LevelSender Telemetry. The 4G LevelSender 5 telemetry system features an optional Solinst SIM card. It is set up for you in advance—with a low-cost plan managed by Solinst! An internal barometer provides automatically compensated water level readings; set high/low level alarms.

The 615ML Multilevel Drive-Point System allows monitoring of up to 6 zones in one drive, using ports with a dual barb stem to attach either ¼" or ⅜" OD tubing. Install using extensions and a Manual Slide Hammer, similar to standard 615 installations, for high-resolution vertical groundwater or soil gas profiling.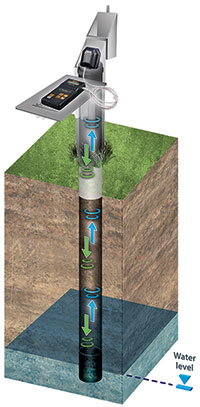 The 104 Solinst Sonic Water Level Meter is a portable, acoustic ranging instrument designed to simply and quickly provide depth to static water level measurements down to 600 m (2000 ft), without the need to lower equipment down a well. Ideal for straight, crooked, narrow, hard to access, or contaminated wells.