The dataloggers are installed using a Reader Cable, which is connected to one of four terminals on the STS (see Section 3.2 for complete connection details).
An NPT plug in the base of the Remote Station enclosure will need to be removed (using an Allen Key), and a weathertight fitting threaded in its place. The Reader Cables are fed through armored protective conduit (supplied with the STS System) and into the base of the Nema 4X Enclosure through the weathertight fitting. The two wires at the end of the Reader Cable are inserted into the labeled terminals on the STS . A nut is threaded onto the fitting to anchor and seal the protective armored conduit to the STS enclosure. A Direct Read Cable with the Levelogger connected or AquaVent Wellhead Cable is threaded onto the other end of the Reader Cable.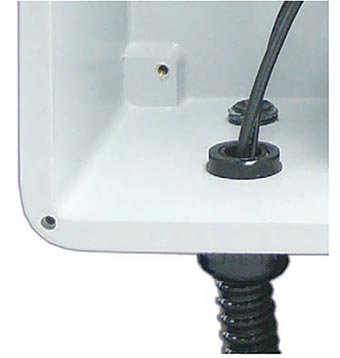 Figure 7-2 Protective Armored Conduit and NPT Fitting on the STS Enclosure
See the Levelogger and Vented Dataloggers User Guides for detailed information on deploying your dataloggers.