The standard modem used for STS Edge Telemetry Systems is the Digi TransPort® WR21. The modem comes with two cellular antennas (3G/4G/LTE (699-960/1710-2690 MHz), 3 dBi, SMA connection).
The Modem connects to the STS Edge using the supplied RS-232 Cable and Modem Power Cable. The connections are clearly labelled on the STS Edge. You will require a small flat screwdriver to connect the Modem Power Cable to the STS Edge and modem.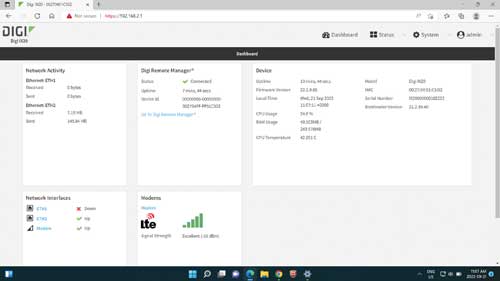 Figure 3-8 STS Edge Modem
®Digi, Digi International, Inc. and Digi TransPort are registered trademarks of Digi International, Inc.