Levelogger Software is Windows based, and is therefore used with a desktop or laptop PC. Dataloggers connect to a laptop or desktop PC with an Optical Reader cable. The Optical Reader cable uses an infrared data reader/port connected to the datalogger and a USB or RS-232 (Serial) Com Port to transfer information between the datalogger and computer.
For software installation instructions, see Section 3.
If you are programming dataloggers in the office, or have deployed your datalogger using a wireline or cord, an Optical Reader is most commonly used for communication with a PC (see Figure 1-2).
If a datalogger is deployed in the field using a Direct Read Cable, a PC Interface Cable is used for communication with the PC, without removing it from the well (see Figure 1-3).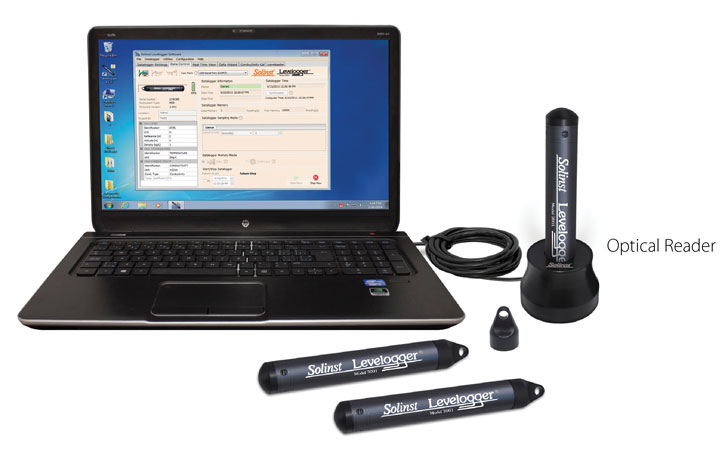 Figure 1-2 Levelogger Connected to a PC Using an Optical Reader
Always plug in the USB device before starting the Software.
When you plug in a USB device for the first time, you will need to install the USB Driver on the PC. (See Section 4.1.3).