Measure Water Level & Draw Down
4 mm (0.157") or 10 mm (3/8") diameter stainless steel probes
P10 has segmented weights for flexibility
LED Light and loud buzzer indicates water level
Adjust sensitivity to suit your application
Clearly-marked cable with greater flexibility and abrasion-resistance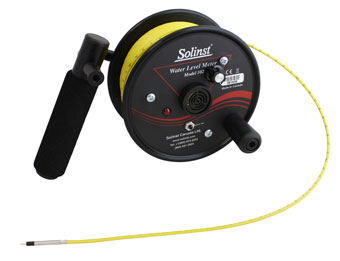 The Laser Marked Model 102 Water Level Indicator is designed to accurately measure groundwater levels in small diameter applications.
The 102M Mini Water Level Indicator is available (lengths of 80 ft or 25 m).
Related Products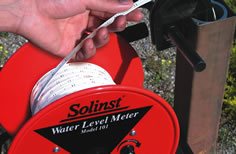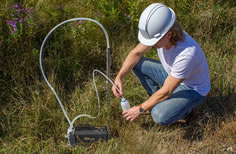 The Model 410 Peristaltic Pump is rugged, compact and lightweight.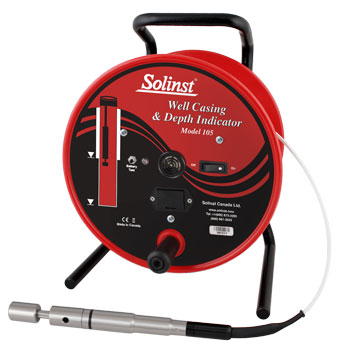 The Model 105 Well Casing & Depth Indicator detects metal well casing and measures total well depth using one probe. Depths are read from durable Solinst laser marked flat tape.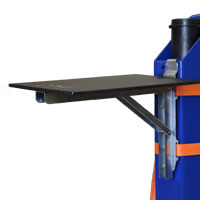 Consider making your life easier in the field by ordering one of our convenient Field Tables. We have two models available, Well-mount and Stand-alone, to keep your equipment organized and provide a clean, sturdy surface to hold your field tools.
Well-mount Field Table - 115209
Stand-alone Field Table - 115312