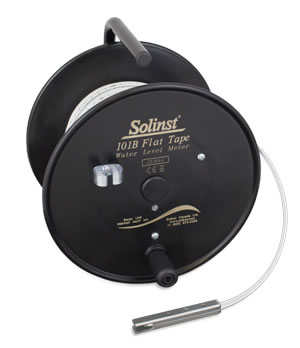 Solinst 101B Water Level Meters feature a basic design, making them a very economical option for depth to water level measurements. The 101B uses polyethylene flat tape, heat embossed in centimeter increments. Tape lengths available are 30 m, 60 m, and 100m. The robust stainless steel P1 Probe is ½" (12.7 mm) in diameter.

Bladder Pumps for Groundwater Samples

Once you've measured your water level, take a groundwater sample using a Solinst Bladder Pump. Bladder Pumps ensure no air/water contact during operation, providing representative groundwater samples and excellent VOC sample results.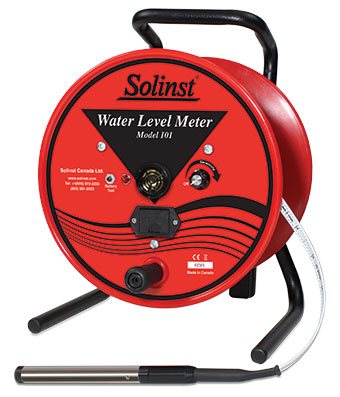 The Solinst 101 Water Level Meter with P7 Probe uses extremely durable PVDF Solinst laser marked flat tape, accurately etched every 1/100 ft or millimeter, certified traceable to National Standards.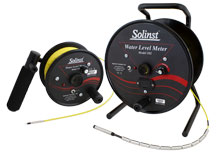 Solinst Model 102 Water Level Indicators have permanent, accurate, laser marked cables. Markings every 1/100 ft or each millimeter.