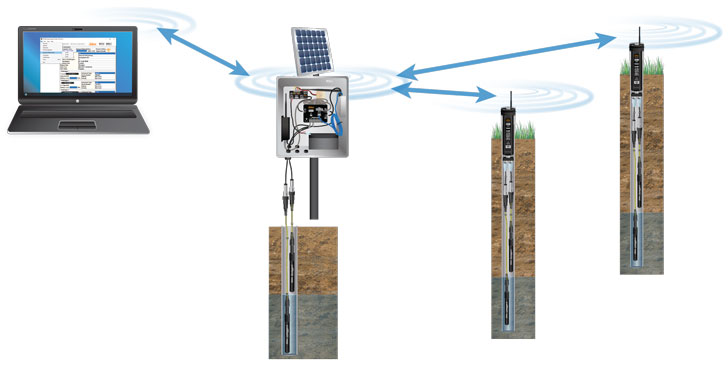 STS 5 Remote Station and RRL 5 Radio Network
9100 STS 5 Telemetry Systems & 9200 RRL 5 Radio Telemetry combine high quality dataloggers, intuitive software, and wireless communication to create a remote monitoring solution. Solinst Telemetry systems are designed to save costs by enabling the self-management of data, as well as remote collection of the water level data.
Expand your telemetry system by connecting a RRL 5 network to an STS 5 System. A closed-loop network of RRL radios reports data to an STS Remote Station; all data is then sent to the Home Station via the STS cellular modem. Compatible with Levelogger 5 Series and vented dataloggers.