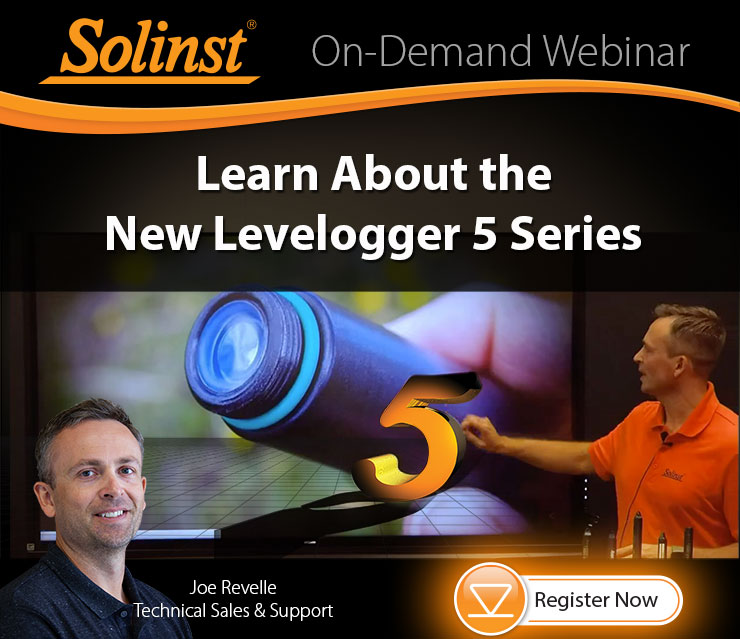 On Demand Webinar
Solinst is proud to introduce the all new Levelogger 5. Please register for this webinar, where Joe Revelle will review all of the exciting new features and upgrades the new Levelogger 5 series has to offer.
​​​​​​​
Levelogger 5 Series Webinar Overview
What is new about the 5 Series?
​​​​​​
Hear about Design Enhancements.
Products reviewed will include:

Levelogger 5 Models
LevelVent 5
AquaVent 5
Rainlogger 5

Learn how the Levelogger 5 and Levelogger Edge dataloggers and accessories are compatible with each other
---
We are offering one 30 Minute Session
Register Now for Instant Access >
---
We hope that you will be able to join us. Feel free to circulate this invitation to anyone who may benefit.
Chris Batt
Sales Manager
Solinst Canada Ltd.
800-661-2023 ; 905-873-2255 ext 274
[email protected]