Water levels and samples can be accurately obtained using the following high quality Solinst instruments:
Water Level Measurement
The narrow coaxial cable Model 102 Water Level Meter and 102M Mini Water Level Meter with a 0.157" (4 mm) dia. P4 Probe can be used to monitor water levels in open tubes. The coaxial cable is accurately laser marked every 1/100 ft or mm.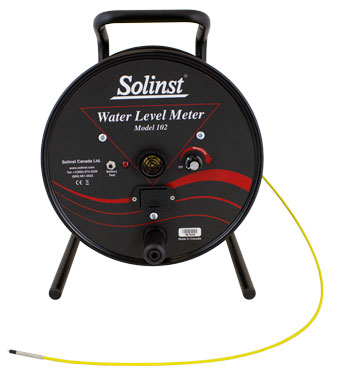 Well Completion
The Tag Line is ideal to aid accurate placement of sand and bentonite during borehole completion.
The durable cable is laser marked every 1/4 foot or 5 cm.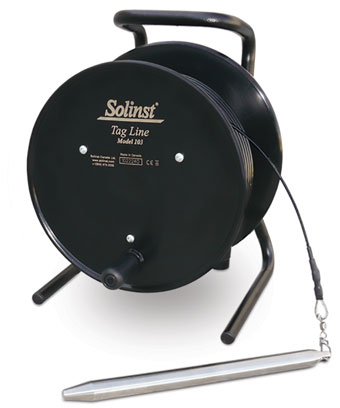 Sampling Methods
Depending on your site's depth to water and your sampling protocol, Solinst offers various sampling options.
Ideal for sample retrieval from shallow water levels less than 30ft (9m).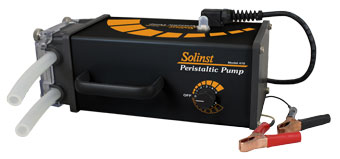 Model 408M 3/8" Dia.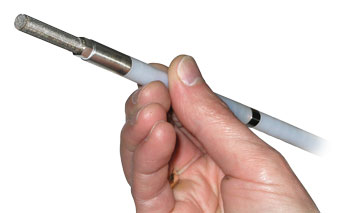 The Small and flexible design makes this gas drive pump ideal for delivering high quality samples, in combination with the Model 464 Electronic Control Unit. Flow rates of 20 to 150 mL/min make the 408M suitable for low flow sampling applications. Constructed of stainless steel and LDPE for lengths less than 50 ft. (15 m) and PTFE tubing for any depths up to 250 ft. (75 m) applications. This is the only viable option in CMT wells with depth to water over 150 ft. (45 m).
Model 464
Electronic Control Unit
Durable & easy to operate with the 408M by using the presets and fine tuning capabilities built into the Solinst Model 464 Electronic Control Unit.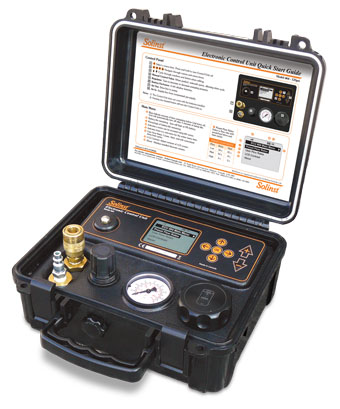 Mini Inertial Pump
This Mechanical pump uses 1/4" LDPE tubing. Typical flow rates of 50 to 250 ml/min. Suitable for use to depths of approximately 150 ft. (45 m). If the water level on your site is deeper than 50 ft. (15 m), PTFE tubing is recommended.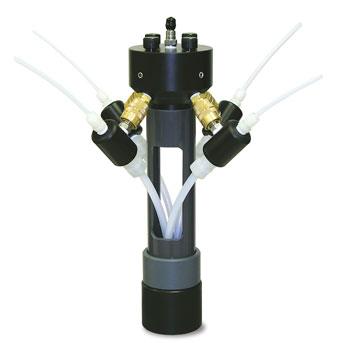 Multi-Purge Manifold
A multi-purge manifold can be considered for purging multiple CMT channels simultaneously using Micro Double Valve Pumps in each channel.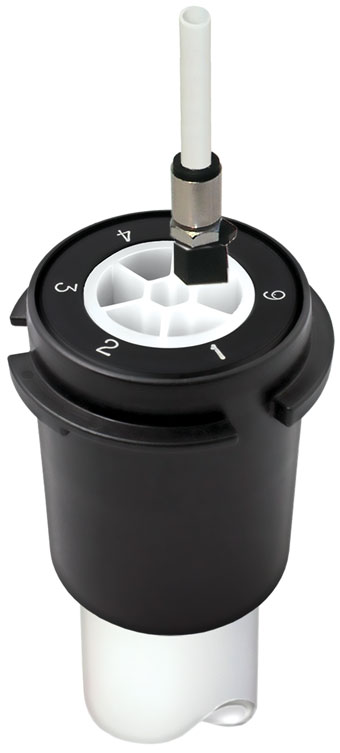 Vapor Monitoring & Wellhead Seal Assembly
Channel seal assemblies are available to seal the CMT channels in case of flowing artesian conditions, or for vapor monitoring. If desired, a 3-way valve can be attached to the seal assembly directing vapor to a pressure gauge connected at one end of the valve and a sample vessel at the other.