Press Win + C on your keyboard to bring up the Charms Bar. Click on "Settings".
Click on "Change PC settings" to open the Modern Control Panel.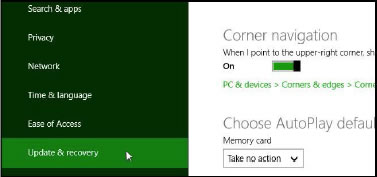 Figure 4-7 Windows 8 Control Panel
In the Control Panel, switch over to the "Update & recovery" section.
Click on the "Recovery" option.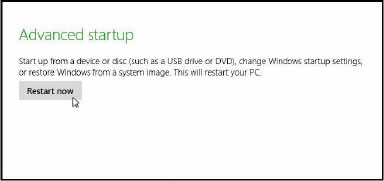 Figure 4-8 Restart Windows 8 PC
In the Advanced startup section, click the "Restart now" button. This will restart your PC.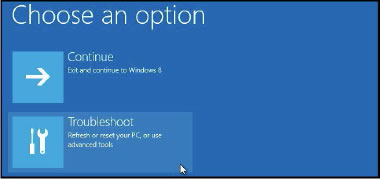 Figure 4-9 Troubleshoot Windows 8 PC
Once your PC has rebooted, select the "Troubleshoot" option.
Select "Advanced options".
Select "Startup Settings".
Select "Restart" to reboot your PC once more. This will allow modification to the boot time configuration settings.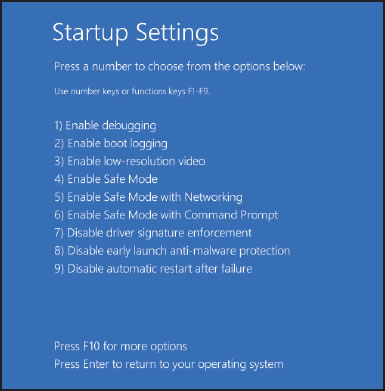 Figure 4-10 Windows 8 Startup Settings
A list of settings that can be changed will be shown. The setting you are looking for is "Disable driver signature enforcement". To choose this setting, press the F7 key.
After the PC automatically restarts, you will be able to install the USB drivers, as described in Section 4.1.3.1 (steps 4-11).